The likeness of Santa Claus has been patented for use on everything from pasta to flashlights. There is even a design patent on just Santa's foot. Below are some patents in honor of Santa Claus and Christmas.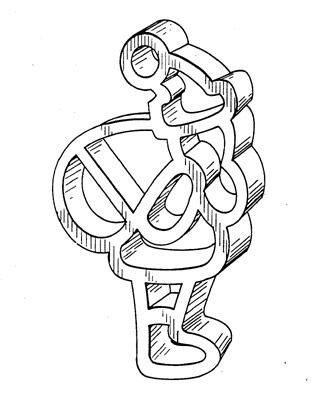 Santa Shaped Pasta
Patent number: D333546
Filing date: Jun 21, 1991
Issue date: Mar 2, 1993
Assignees: Kraft General Foods, Inc.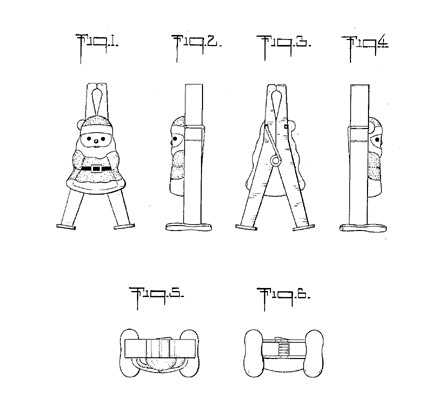 Santa Claus Clothes Pin
Patent number: D223121
Filing date: Nov 25, 1970
Issue date: Mar 1972
Assignee: Creative Creations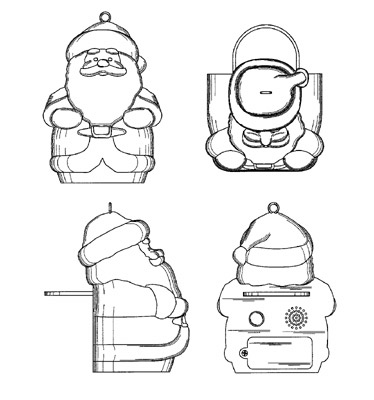 Santa Ornament Smoke Detector
Patent number: D562714
Filing date: Jul 5, 2007
Issue date: Feb 26, 2008
Inventor: William J. Priestly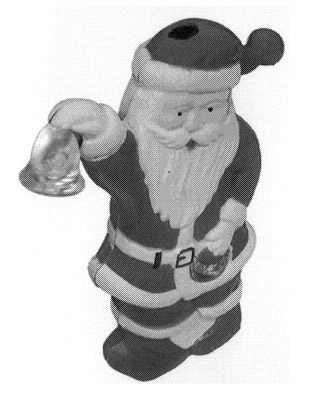 Santa Claus Lighter
Patent number: D552297
Filing date: Jan 19, 2006
Issue date: Oct 2, 2007
Assignees: Zreative Product, Inc.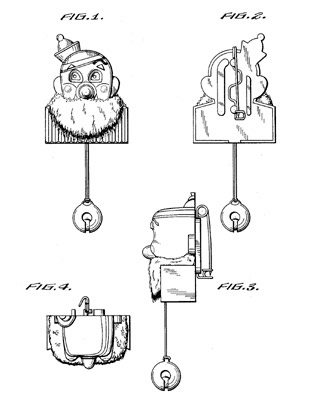 Santa Claus Red Nose Novelty Pull Cord Flashlight
Patent number: D173842
Filing date: Dec 14, 1953
Issue date: Jan 1955
Inventor: Albert Gelardin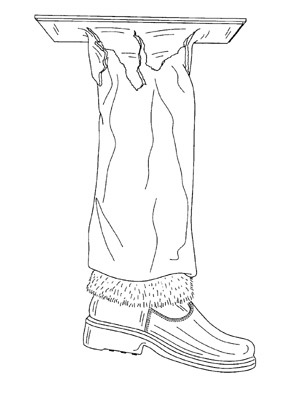 Santa Claus Foot
Patent number: D457462
Filing date: Oct 4, 2001
Issue date: May 21, 2002
Inventor: Ian T. Allison